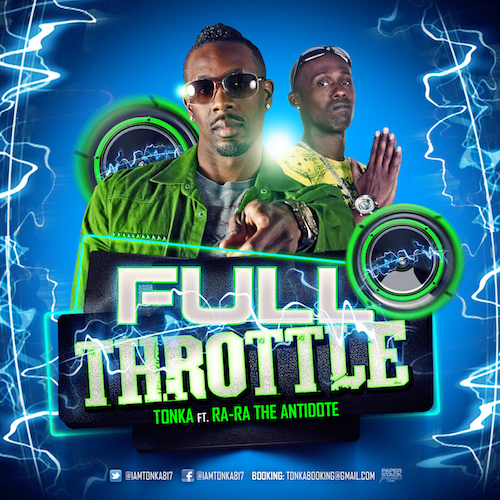 Fort Worth, Texas rapper Tonka releases his single "Full Throttle" featuring Ra-Ra the Antidote. "Full Throttle" is produced by Vybe Beatz and is scheduled to appear on Tonka's upcoming mixtape, Personal, a follow-up to his previous mixtape I Am Tonka hosted and mixed by DJ Du2ce.
Tonka is known in the Dallas/Fort Worth area for numerous popular records with Grammy-winning producer J. White Did It (Cardi B - "Bodak Yellow" & "I Like It) as well as his collaborative efforts on "I Might Flex" with Ohboyprince (f.k.a. Prince Charming of GS Boyz "Stanky Legg"). These songs solidified him with an organic internet following thanks to thousands of Spotify and Apple Music streams, and his mixtapes kept him buzzing in the streets.
Tonka has also worked with platinum artist Brian Angel of Diddy's Making the Band and several other music industry professionals.
When it comes to his unique musical abilities, Tonka says, "I love putting emotion and feelings of personal experiences in every song so everyone can feel what I've been through in life -- I am on a mission to be the next major breakout artist."
Socials: @iamtonka817